"TJ rocked our conference, our delegates from around the world are still raving about his talk"
Dr Bhatia World HRD Congress India, Mumbai
"Wow, his presentation went beyond our expectations"
Jean-Claude Lasserre  CEO South Africa & Sub Saharan Africa – Saint-Gobain
Top 100 Global Coaching Leaders
"Working with TJ is awesome, his methodologies are results
focused" – Sifiso Nxumalo, Volkswagen South Africa
Some of our happy clients
Executive Coach and Keynote Speaker at Future CX
Meet TJ Malamule, bestselling author and keynote speaker for top-rated executive coaching.
Today's most successful organizations are those that deliver an astounding customer experience for both their internal and external customers.
Whether you need to inspire your team or add value to your conference, TJ Malamule will provide that world-class touch.
Sales Motivational Speaker
TJ and his team are helping companies double their new sales growth with a refreshing approach to outbound sales.
Discover hidden values and attitudes behind why consumers buy and understand trends that are changing the consumer landscape.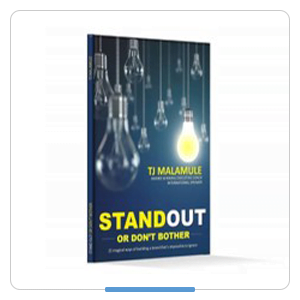 Stand Out Or Don't Bother