Bestselling author of Standout or don't bother,
Founder Future CX & Keynote speaker
for expert guidance to help your team maximize  their potential and deliver astounding work engagement to create loyal relationships during Covid-19 and beyond?
If so, meet TJ Malamule, bestselling author and keynote speaker for top-rated executive coaching. Today's most successful organizations are those that deliver an astounding customer experience for both their internal and external customers.
Wait, what? Internal customers?  Yes!
Successful companies create strong relationships with both their customers and employees. Loyal customers purchase more and refer customers, while loyal engaged employees are more productive and higher performing.
'T J was magic! He was able to craft a message for our audience that combined his body of expertise with their immediate needs. His delivery was exemplary. By combining humor, energy, and an informal but highly focused presentation, he demonstrated his command of customer experience principles and gave his audience immediately useful take aways. True learning took place. The audience left feeling excited and motivated.

Patrick Manhe
Commercial Agent Manager OUTsurance (South Africa)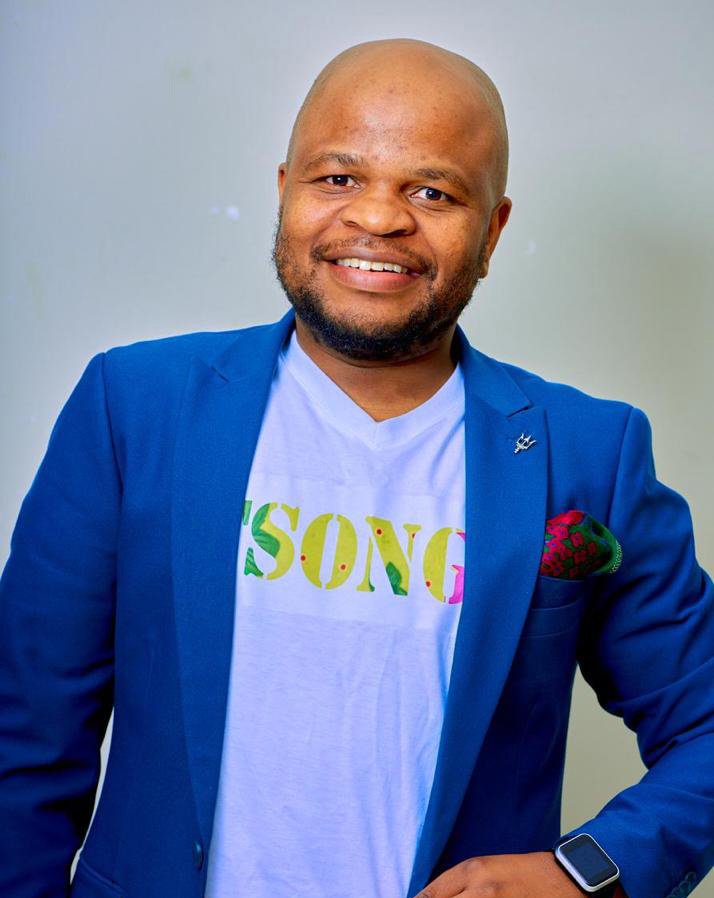 Tj Is The Right Speaker For Your Meeting When You're Looking For Someone Who Will Help Your Audience:
is a Founder and Chief Experience Officer (CEO),
Executive Coach and Keynote Speaker at Future CX
which prepares today's workforce for tomorrow's workplace. As a customer experience (cx) and employee engagement expert, TJ works with companies that want to build loyal relationships with their customers and engaged employees to increase productivity. His focus is on companies that deliver astounding customer experience, creating customer loyalty and employee engagement.
"An inspiring journey that was fun, fast-paced, & engaging. You strengthened our entire company … enough to have you back again."- "My expectations were blown away. His message was completely integrated into everything we do."- Jean-Claude Lasserre
– Saint-Gobain – CEO – South Africa & Sub Saharan Africa
He is the author of bestsellers Stand Out or Don't Bother and Supercharge your Destiny, both of which articulate his passion for people development and peak performance.
TJ has spent over 10 years in the study of Neuro Linguistic Programming (NLP, the relationship between the brain, language and psychology) along with Strategic Branding and Organizational Development. He uses this wealth of knowledge to help his clients with engagement, customer centricity and future of work and brand trends.
When you hire TJ to present a customer service or employee engagement keynote speech, your audience will leave with tools, ideas and concepts that they can use immediately. He doesn't just address his audience – he captivates them, inspires them and motivates them to new heights of personal and professional achievement. He promises to deliver one of the most igniting and memorable speeches you and your audience will ever experience!
In a rapidly changing and disruptive world where life's ever increasing challenges force even the bravest individual into a state of fear and distress, here comes the voice of reason that transcends both change and chaos and has helped businesses and individuals LEAD in a chaotic world.
How do you stand out as a leader and make a lasting legacy, one that will outlive your pension in an organization? In this keynote TJ talks about the three undisputed qualities that make leaders stand out and perform to the optimum. He shares the latest research in organizational performance backed by Neuro Linguistic Programing content in a fun engaging way. Based on his latest book, this keynote was delivered to 13 000 delegates from 60 countries and was highly rated by all attendees.
Duration: One hour
Talking about Consumer Behaviour Psychology
Why do some people choose to buy from you while others choose to go elsewhere? Understanding social trends is a critical part of your sales process and if you want to thrive and not just survive you need to be able to pinpoint exactly why your customers do what they do. In this thrilling presentation, global customer behaviour expert TJ Malamule will take you on a deep dive to reveal what your customers are actually thinking and feeling.
You will discover the hidden values and attitudes behind why they buy, understand trends that are quickly changing the consumer landscape, and learn from organizations, brands, and products that are embracing trends and change with spectacular results.
In the space of an hour, TJ will arm you with powerful tools your business can use to ride these same trends, attract more customers, and increase sales in ways your competitors simply can't. New dynamics and fresh rules are creating new winners and losers every day.  Which will you be?
Should life as we know it cease to exist, what we will become is based on how we perceive our reality. Each is linked to our perception of our current state of mind. How do you really envision your future? In this keynote, TJ takes you through the four possible scenarios of the new world and helps you shift your perception and build adaptive resilience to
create your own Key Insights
understand the four states of mind and what creates them
envisage which four scenarios society has the potential to create
learn how to shift your perspective and build adaptation towards a resilient society
What is it to lead during crises? The keynote shares 10 traits of "Rockstar" leaders and how they overcome challenges.
TJ explores topics such as what is common about all these people in how they do their work? What makes it pure poetry?
This is shared with professional quality music, lights and engagement which create an enthralling and inspiring environment for all delegates present.
Duration: 40 Minutes